| | | | |
| --- | --- | --- | --- |
| Process >>> | Applications >>> | Technical Center >>> | Benefits >>> |


Deutscher Text >>>

CONTURA MTC GmbH is the leading company in the development of conformal cooling concepts. At CONTURA you receive all services up to the finished component from one source. Optionally also as variothermal application.



The product idea forms the process
Every production process starts with the idea. Every production process begins with an idea. In case of an injection-moulded component, CONTURA's specialists should be involved from the outset. With nearly 20 years of experience with mould temperature control made in Menden, we guarantee smooth and ultimately highly efficient production.

The physical characteristics underlying an injection moulding tool are examined first. An injection moulding tool is primarily a mould heat exchanger, tasked with dissipating heat from a moulding compound – which shrinks considerably as it cools – as efficiently as possible. Maximum temperature control during this process is the goal. As the company name says, CONTURA MTC counts on contour-following and also segmented temperature control.

Whether variothermic process management should be used is decided on a case-by-case basis. Avoiding visible joint lines on exposed surfaces along with possible special surface characteristics dictates the use of corresponding systems here. CONTURA MTC has effective solutions with best-in-class results proven over many years in this area as well.

The temperature management behaviour of a mould insert can be simulated based on the design. This simulation provides assurances at an early stage that the part quality objectives will be achieved.

In producing the special mould insert blank, the requirements for the end product determine the production method – not the other way around. Nothing is left to chance here either; only proven, reliable methods are used. CONTURA MTC is probably the only supplier of contour-following temperature control that can offer such open-process production.

After planning, design, simulation and production, CONTURA ensures high performance maintenance in the production process on request. Among other things, cleaning systems can be used here that have a tremendous positive influence over the long term, which has been proven time and time again.

Yet the optimal technical conditions are just a small part of CONTURA's concept for success We have around 20 employees with individual skills and experience. Special emphasis has always been placed on the next generation and on the training of new team members at CONTURA. The generation of employees moving up or joining the company is included from the outset, ensuring the transfer of knowledge for the future. These employee skills are the decisive reason for the success of the company, which has been operating internationally and in countless industry sectors for a long time.

Contact with the customer is a value we put into practice. In order to maintain and expand this contact, CONTURA MTC has created the optimal structural conditions with its technical centre. Aside from holding workshops and seminars, this makes it possible to use the entire train of machines, offering a full range of services all the way to mould proving. Here the proximity of theory and practice is symbolic of the company's philosophy.

Thanks to modern video conferencing systems, complex topics can also be discussed virtually. On site in Menden, South Westphalia in one of central Germany's most modern industrial regions, directly on the customer's premises or virtually: CONTURA MTC has all the tools to improve the production process for a component to the extent that the product concept is achieved and the requirements, as a rule, are exceeded. Customers benefit from shorter cycle times, exact process control, better component quality and, not least, more sustainable production.

Good reasons to include CONTURA's specialist starting in the product concept phase – turning the idea into a calculable, successful project.

In
the following 111 seconds you will get an impression of what we can do for yo

u.


Process - Infos

>>>



The process at a glance

Product idea
As our customer, you have a product idea and thus already have initial requirements for the end product.

Contact
Already now you can contact CONTURA MTC. Please feel free to use our Checklist to clarify any existing data.

Analysis
We analyze the project and identify possible potentials and difficulties in advance.

Construction
The mold insert is designed by us and aligned for optimum efficiency.

Simulation
After the design, we can already simulate the injection molding process and identify and further consider any potentials.

Production
CONTURA MTC takes care of the implementation and production of the mold insert and selects the appropriate process for it.

Periphery
If required and desired, we can provide any necessary peripherals such as temperature control units.

SOP / FOT
You will receive the ready-to-use tool to start serial production. Upon request, we are available to assist with the sampling process. ( SOP / FOT )

Performance assurance measures
To ensure constant performance of the production process, we offer measures such as tool cleaning in the further production process.

Accessibility
Even after the purchase, we are always at your disposal with technical know-how.

After-sales service
We strive for long-term and consistent cooperation with our customers and are available to answer your questions even after a project has been completed. This is in the interest of both parties and a matter of course at CONTURA. If you have problems in your injection molding process that are not directly related to an ongoing project, we also have a solution ready for you.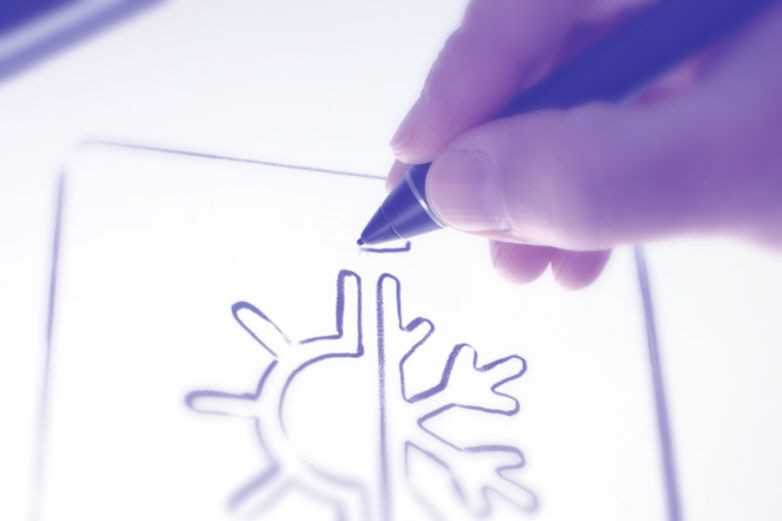 Applications - Infos

>>>
| | |
| --- | --- |
| Automotive industry | Electronics industry |
| | |
| | |
| White goods | Construction industry |
| | |
| | |
| Thin-wall packaging | Caps & Enclosures |
| | |
| | |
| Medical Technology | Laboratory Technology |
| | |
| | |
| Entertainment Technology | optical components |
| | |
| | |
| Disposable products | Installation products |
| | |



Technical Center - Infos

>>>



From practice for practice
With the CONTURA Technical Center, we have created the conditions for a constructive and practice-oriented industry dialog. Here, end users, injection molders and designers can exchange experiences and ideas.

In-House
The best place to talk about the potential of mold temperature control: CONTURA MTC in Menden.

Atmosphere
In a pleasant and bright atmosphere one door away from the action – Here workshops can be experienced in a particularly catchy way. You are cordially invited!

In the middle
In the middle of Germany – near the Ruhr area. Good and stress-free to reach. Ask us about the most convenient options of accessibility by car, train, and plane.

Reviews and tests
The series production of a plastic injection molded part should run as smoothly as possible. To ensure this, the mold insert blanks are put through their paces by our specialists before delivery.

The quality features are monitored and controlled according to DIN ISO 9001 (certificate).

These procedures include:
• Leak test
• Flow test
• Qualitative inspection of the joining surfaces by means of ultrasonic immersion (if necessary)
• Hardness test after heat treatment

We can usually perform the tests directly "in-house" at CONTURA. This gives you the maximum control and safety.

Contact our competence team to get the maximum out of your production process.

On request up to the sampling
From planning to sampling, we can map the complete process for you and optimize it under practical conditions.

In addition to an injection molding machine, our technical center offers you various peripheral devices for the optimal production of your plastic parts. You have the possibility to sample your mold with standard temperature control units as well as variothermic units from different manufacturers. In this way, you create a basis for a decision that is tailored to your tool.

Our experienced injection molding technician is available in our technical center to provide you with advice and assistance.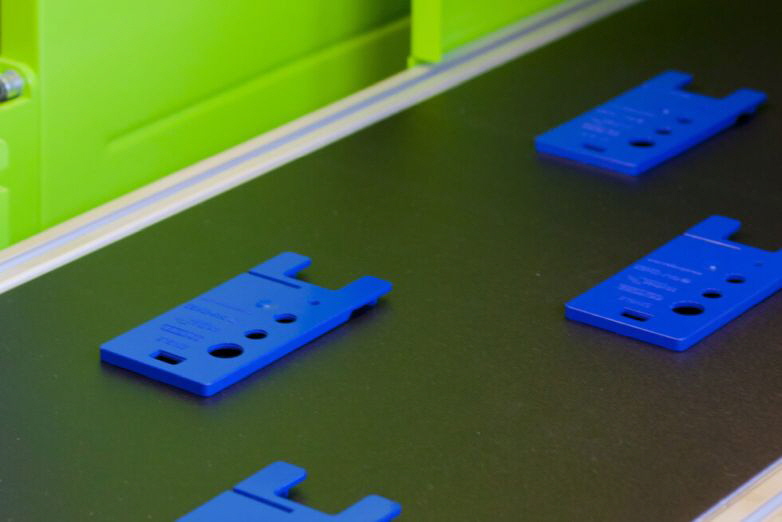 Benefits - Infos >>>

You save approx 30% cycle time
The contour-following temperature control channels maximize the heat exchanger surface area.

Most accurate control of the surface quality
Matte – High Gloss – Textured

ROI according to average 11 months
Often even earlier. The material used and the component complexity play a decisive role.

Stable running production processes
Save not only money and resources – but also nerves.

Actively lower your CO2 – footprint
The potential savings are enormous. Under certain circumstances, painting processes can even become superfluous because the component already leaves the injection molding machine with the desired surface quality.

If possible with performance guarantee
For most components, we can even provide you with a performance guarantee upon request. Talk to us about this!



►

Contakt CONTURA® >>>